After installing WC Moneris Payment Gateway Pro, you need to activate your license. To activate your license key, and get automatic updates, go to WPHEKA > Moneris Pro Settings.
Click Activate after entering your purchased license key.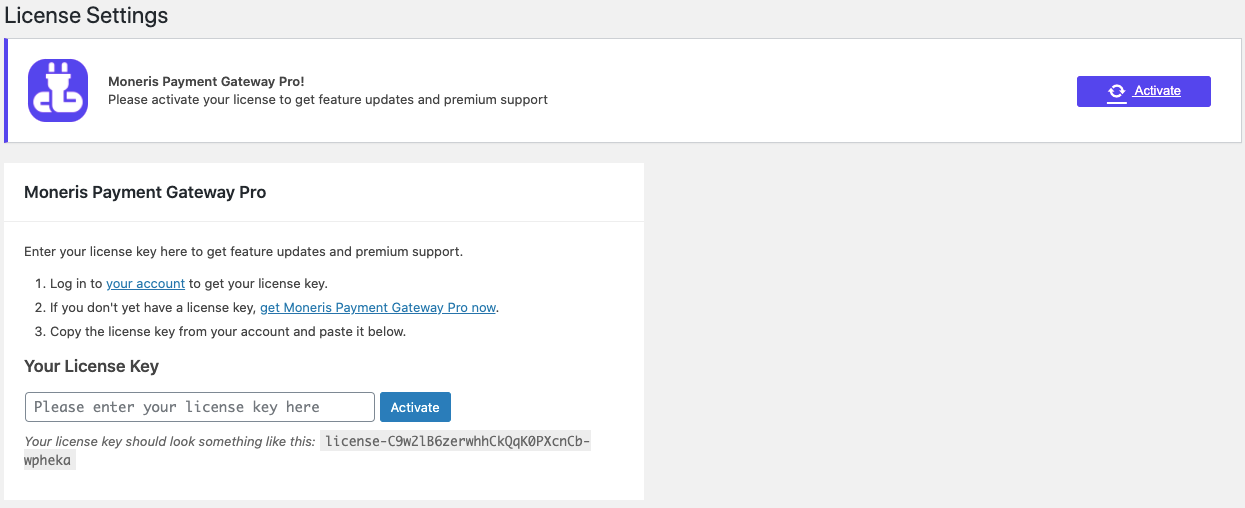 If the license key was installed correctly, the message on the top of your dashboard should disappear. If you are still having issues with activating your license key, check to see you haven't copied any spaces or other characters.