WordPress Development Agency
Over 1000 projects delivered using WordPress,
the most popular CMS in the world!
Hire Us
Chemistry that binds us
Programming is liberating.
Strategy
Let us guide your understanding of how software can have the greatest impact on your organization.
Design
Experience, performance, accessibility in design is so much more than just great visuals, and we know it inside and out.
Development
Going from design to launch is the most exciting part, and often the most complex. Let us guide the process.
About
Know more about Your WordPress Partner
WPHEKA is a Top WordPress Development Agency with a highly efficient team of Software and Web Developers. We work with small to medium-sized businesses in key focus areas for which we build solutions that help maximize efficiencies in business processes while delivering outstanding value for money.
With 7 years in Business, we have a mature process that ensures we deliver on our promises every time.
Our Plugins
When you use our software, you're using a product that has specifically been crafted for your platform only.
Paid
Adds moneris payment gateway to your woocommerce website and allows you to keep the customer on your site for the checkout process.
More info
Free
This extension automatically adds product search, product type and product category filter dropdown in WooCommerce Orders screen.
More info
Free
This extension automatically creates a separate order with status "Backordered" for the products that you don't have in stock.
More info
WordPress Development Services
Our experienced team of WordPress Developers work in tandem with the Latest Trends and the best practices to provide our customers with a wide range of WordPress Development Solutions.
WordPress Theme Development
We help develop high-quality themes that don't bloat or lock you in! Our processes ensure that you get an aesthetically savvy theme that's fully functional and responsive.
WordPress Migration Services
Migrating to a new system is not an easy task. Hire the pros at Codup to migrate without risks of data loss, leaks or downtime!
WordPress Plugin Development
Backed by years of experience in the domain, our WordPress developers are well versed in developing custom plugins from scratch that fulfill your very unique development needs.
Custom WordPress Development
Our custom WordPress development helps clients get a finished product end to end! We start from inception all the way to deployment, maintenance, and improvements.
"(WC Backorder Split) – Wish Woo had a default option for this, but thanks for your solution! Works like a charm."
"WC Search Orders By Product -(Just what I needed) – Simple and useful."
"WC Moneris Payment Gateway – (Extremely helful) – I was stuck with no option but to pay $79 until I found this wonderful plugin."
"WC Backorder Split – (Great plugin) – Hi, exactly what i was looking for."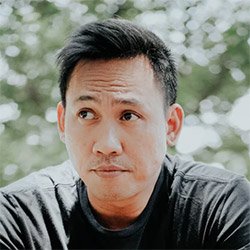 Your Long-Term WordPress Partner
Having built hundreds of scalable solutions for small to enterprise clients, our WordPress development company is fluent in WordPress.
FAQ
Frequently asked questions